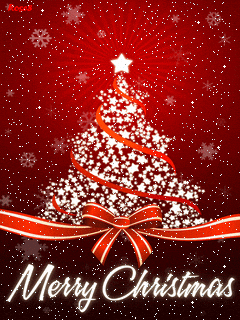 I began blogging in 2007 and I have undoubtedly written a Christmas post every year since. In 2007 my band was writing and recording and feeling exhilarated about the musical riches to come. It was all so long ago. After Red River's debut album release, I went on to write far better songs. Until I didn't. Until I stopped writing completely. It wasn't so much a decision to stop writing as it was an exhausted sense of futility. In 2007 there was a community of songwriters on a site called Soundclick. We were virtual friends who shared our latest recordings with one another, but like all families, the forged relationships eventually became dysfunctional. Interlopers bullied their way in and found ways to manipulate the Soundclick charts. Tussles ensued. An unexpected boon resulted ~ in an effort to compete with the cheaters, I learned how to make music videos, a skill I have since perfected. Today Soundclick no longer has a community forum. The friends I made there have scattered; disappeared. I note this simply to demonstrate how my world has changed in eleven years.
What do I do now? Well, this.
I also wrote two novels and one memoir, but you won't find them anywhere, at least not under my name. I started a third novel and then realized that writing is a whole lot of work for zero reward.
My blogging has transformed from simply a silly diversion to documenting music and the times they represent. Write what you know. I know music.
I used to have blog followers, but an unfortunate Google snafu resulted in everyone disappearing. Fortunately, however, my blog was salvaged, but I had to change its name and now nobody knows me. I'm actually okay with that. If someone finds me, awesome. If no one does, I'll still write.
I'm always going to do something creative because that's who I am.
Now it's the end of 2018 and I don't have much to say for myself. I find myself missing my family more and more. Little things, like a corny song, will remind me of my little sister. The envisage of family surrounding me slows my heartbeat and feels like a warm, comfy blanket around my shoulders. Alas, I won't be with them, again, this year.
Dad and Mom are a memory. As the years tumble, I remember the good parts of them ~ the bad are only stories to be recounted; not heavily felt.
So, as I sit here tonight, wistful, have yourself...well, you know.