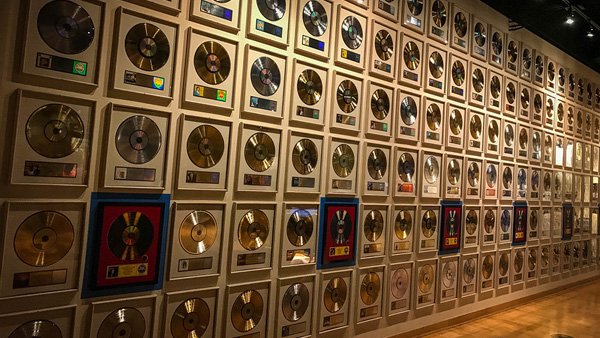 There was an NBC prime time series that debuted in 1991 called "Hot Country Nights". The producer was Dick Clark, who had been around longer than God. Dick Clark knew his music ~ he'd had his ear to the ground since sometime before I was a glimmer in my mom's eye. Of course, Dick also created the Academy of Country Music Awards, which was a bastardized version of the CMA's and even sparklier than Nashville rhinestones.
But to his credit, he discovered a hole in the '91 TV schedule and decided that country music might be a good hole-filler. He was right. Entertainment news wasn't ubiquitous then, so the program took me by (pleasant) surprise. I flipped on my TV, plopped down on my couch on a Sunday night at 7:00 and what the heck ~ country music? There was Pam Tillis! Look ~ Clint Black! And the show was almost all music; with only a few hokey "comedy skits", which allowed me to toddle off for a bathroom break. The following week's episode was even better: Kathy Mattea, Highway 101, Randy Travis, Dwight Yoakam (!!) I distinctly recall two performances from the series: Travis Tritt with an acoustic guitar doing "Anymore" and a delicious country shuffle called, "Down To My Next Broken Heart" performed by a new country duo:
Ahh, life was good. I got to see Patty Loveless, the Kentucky Headhunters, Marty Stuart, Mary Chapin Carpenter, Steve Wariner, Suzy Bogguss, Restless Heart, Vince Gill, Holly Dunn, Trisha Yearwood, Collin Raye, Ricky Van Shelton, and Eddie Rabbitt.
Alas, the fun ended in the gloomy late winter of 1992, and there's not been a network country music performance series since.
Which leads me to this year's inductee to the Country Music Hall of Fame from the "modern era". Oh look! There they are, performing in the video above!
I have no quibble with Brooks and Dunn garnering the singular spot. They hit the ground running in 1991 and made country music a little bit better. "Neon Moon" is a classic. Their second album was a
letdown
, but it still had Boot Scootin' Boogie. I got to see them in concert sometime around 2000. By then, they were mostly existing on past laurels, but they had this one song....
Anybody who thinks of Kix Brooks as an unnecessary appendage needs to get a load of this songwriting:
Maybe only someone who prays to write a song like this can fully appreciate it.
I learned the path to heaven
Is full of sinners and believers
Learned that happiness on earth
Ain't just for high achievers
Try putting together a philosophy like that. And make it rhyme.
I will note that there are many, many acts from that splendid time in music that also deserve a spot in the Hall of Fame, but alas, most of them won't get the chance. Everybody posting on that one certain website I follow seems to think Dwight will get in for sure. I don't know if there is a bigger Dwight Yoakam fan than me, but I'm skeptical. Dwight never played the Nashville game. And you gotta play the game. If, by some lightning strike, he ever does get inducted, I will fully and repentantly admit my error.
My guess for the next inductees are The Judds. Mark it on your calendar. And you're welcome.
Meanwhile, why don't you and I chill to this: