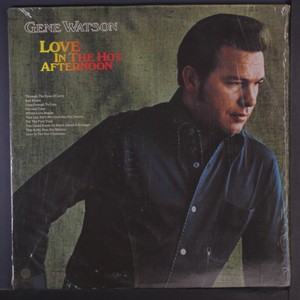 I write a lot about the sixties, because like most people, my teenage years were my most momentous.
Life, however, did not stop when the next decade began. If the mid-sixties were tumultuous, the early seventies were just as confusing; perhaps even more so. Unlike kids today who are twelve-going-on-twenty, I was nineteen-going-on-twelve. I was wholly unprepared for life, but impatient to get it started. I missed out on a lot of stuff in my teen years due to the jittery dysfunction of home life ~ things like how to grow up to be a regular person. I appropriated bits from my best friend's family dynamic and combined that with daydreams of how things were supposed to work.
I operated on instinct. I was trying to cram six years of learning into six months. Every little experience I tucked away for future reference.
My life in a nutshell:
I graduated from high school.
I got a job.
I found a boyfriend.
I got married.
Things went wrong from the beginning.
My first "real" job (which means, not working for my parents) turned out to be an echo of the same queasiness I'd fought so hard to get away from.
My boyfriend (soon to be husband) was a mismatch from Day One. I knew it, but did nothing to stop it, because I needed to get away.
I (and by "I", I mean
I
) picked out our new home ~ a nice 14 by 60 mobile home parked on the sales lot that had black-and-white linoleum and harvest gold appliances and long-looped green shag carpets. I didn't even know one had to pay an electric bill or a gas bill or lot rent. Or pay money for food. My parents didn't have love, but they had money. Thus, while my mom insisted that I purchase my own clothes for school, I never had to lay out one thin dime for anything except my reel-to-reel tape recorder and my JC Penney component stereo.
I took my teenage bed to my new marriage home and someone (in-laws, I believe) gifted us with a tufted Sears sofa. We filled in the other missing pieces with particle-board end tables and a round cardboard "bedside stand" that looked great as long as it was draped with an FW Woolworth table topper.
I quit the crazy State job after nine-or-so months and informed my parents I would now be back working for them. I can't believe they let me, but they had other fish to fry at the time, like my dad going berserk on booze and my mom trying to find a way to offload him onto somebody who'd lift her burden.
It wasn't all daisies and cumulus clouds working for Mom and Dad. I cleaned motel rooms. The weird thing was, I liked it. I liked working alone. It was the first time I'd ever been left with nothing but my own thoughts. It was heaven! I didn't have to answer to anyone. I had my portable radio that I carried with me from room to room, and I lived a life that I couldn't quite describe or put my finger on, but it felt like freedom.
1975 was my bridge year. I wasn't yet pregnant ~ I was still technically a kid. Life held possibilities, although I'd kind of smothered those by choosing to marry the first guy who asked me. My dream life, however, was completely awesome.
And the music on my radio was magical.
It's not so much that the music of 1975 was notable, but some of it was:
I didn't even like this song so much, but I remember it:
These were songs that, when I talked to the people in my life, they could not relate to, but they nodded and pretended they understood. My mom liked Conway Twitty and my dad didn't like anything except "Paloma Blanca". My husband was a go-along, get-along kind of guy who didn't understand this whole music thing, but mollified me.
BJ Thomas had captivated me in 1968 with his "Eyes Of A New York Woman", and now he was singing country. Country fans were as snobbish as rock fans, except country was more like a secret club. Even in '75 one did not advertise that they liked country music. To admit it would subject oneself to a cultural shaming. So, "we" disdained any artist who appropriated country -- John Denver, especially; but also Olivia Newton-John, even though we secretly sort of liked them. To me, BJ Thomas sounded country, and "the sound" was prime.
There was a new guy who appeared on my radio. He reminded me a bit of Jerry Lee, and he played piano like Jerry Lee Lewis, too. Die-hard country fans know authenticity when we hear it. Gary Stewart was authentic. It makes me sad to watch Gary's videos, because life did not turn out well for him, but he was, for a brief moment, a star. And he deserved it.
Another guy who showed up in...well, technically, 1974...but was huge in '75, was Ronnie Milsap. I always think of Gary Stewart and Ronnie Milsap in the same parcel, because they (contrary to what you may have been told) were the the most shimmering stars of 1975.
Female singers didn't spring up like male singers did. The ratio of male country artists to female is approximately 95 to 1. Really -- make a list.
I was at home, kneeling on my green shag carpet, fiddling with the dials on my console stereo, when this voice piped through the radio speakers. I was puzzled. She wasn't Dolly, nor Loretta. I didn't know who the heck she was, and I knew everybody. I didn't know her because she was new. Soon to be "not new". I rushed down to my local Woolworth's store and purchased, for $3.99, her album called "Elite Hotel".
Everybody thought Ray Stevens was a fool, including Ray Stevens. He was a novelty act, albeit a clever one. At my rancid State job in 1974, I was subjected to "The Streak" approximately 20,152 times on the radio. But Ray could do other stuff, when he set his mind to it:
It's difficult to describe the pop culture of the mid-seventies to someone who was not there. We had our radios and our TV's, and that's it. The big three networks would only feature country artists who weren't too "country", "Hee Haw" aside (CBS would soon purge that program). The only place we'd ever see country artists was on variety shows, but they were all abuzz with Jim Stafford and, of course, novelties.
Here are the top two country singles of 1975. You can guess how I felt about them:
I didn't begin to like Glen Campbell until somewhere around the 2000's. As for CW McCall, well, we don't hear a lot of covers of "Convoy", do we? And just for the record, nobody had CB radios. Nobody.
Music was my lifeline in 1975. I was adrift and didn't even acknowledge it. Like all of us, I sauntered through my days focused on inconsequential things. Life hadn't exactly turned out right, try as I did to make it so. All I had that made any sense was music, and I don't dwell on that time. I hurt for the semi-person I was then.
Maybe that's why I don't pen a lot of posts about the seventies.