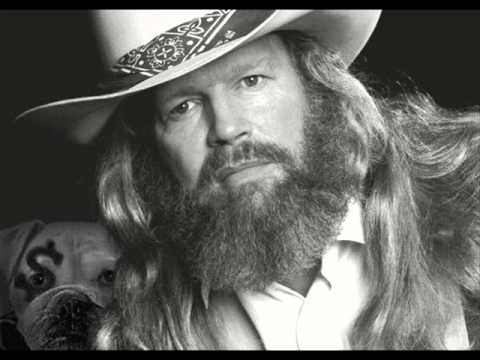 I don't know if I was obstinate or if I just liked what I liked.
In 1975, everybody was fixated on Rhinestone Cowboy and stupid-ass CB radios that no one actually owned except long-haul truckers. Sure, I bought some of the singles seizing the charts (I bought lots and lots of '45's, because they were one of the few things I could afford), but my tastes ran to more obscure, and by "obscure" I mean stone-country tracks.
I was newly married and non-pregnant, although I did possess a preternaturally pampered dog (my first baby). I was loose and carefree, so when my mom and dad proposed a car trip to Texas to visit my sister, I said, why not?
Long car trips sound romantic in novels and memoirs, but they're just basically....long. Kansas wheat fields shed their fascination after approximately five minutes. The most exciting part of a thousand-mile trip is the "Truck Stop - Two Miles Ahead" road sign.
Ahh
, bathrooms and a short stack of pancakes! One has to play it carefully, however ~ don't drink too much coffee or Dad'll be grouchy when you beg him to pull off at a rest stop just ten miles down the road.
Dad loved driving his jaundice-tinted Lincoln. Ever since he acquired actual money in his late forties, he treated himself to a new car every year when the leaves began to mutate and crumple. The Lincoln was a butt-ugly conveyance, but roomy! Four people (and one dog) could ride comfortably with room for about four more. In the front seat, Mom and Dad rarely conversed except when, after scouring the map, she'd yell, "Turn here!" and he turned the wrong direction, and she'd scold, "I said
here!
Here!
" I mostly ignored the clamor ~ it was business as usual between them. We did a bit of backtracking on the Texas quest, but no real harm was done, except to Mom's blood pressure reading.
(lost)
Unlike the tin can I drove, the Lincoln at least had radio speakers in the rear window deck. Although FM radio was a "thing", Dad always tuned the car radio to the closest AM station in proximity. Listening to music through radio static is a lost art. One has to listen really closely.
This is a song I liked. Forgive the "elderly" David Allen Coe performance, but the only other live set I could find was even sweatier and substance-fueled:
Asleep At The Wheel was a big act in Texas, but in North Dakota, it was "Asleep at the what??" As we meandered further and further south, this song buzzed through the speakers a lot:
Dad always turned the volume knob on the radio as high as he could for this song, and I like it because I like my dad:
Recent Hall of Fame inductee Ray Stevens released a wondrous album in 1975 ~ Dad even had an eight-track cartridge of it, and Dad only owned four eight-tracks. I think I actually bought a few eight-tracks myself, but the technology was asinine. A song would abruptly stop right in the middle and one would have to eject the plastic behemoth and flip it over to hear the second half of the song. And by then, the mood was totally lost.
Here is a track from that album ~ no live performance to be found ~ but still...
The quality of this video is extremely poor, but Tanya Tucker was hot, hot in '75, and I liked this one:
BJ Thomas's voice is like honey; there is no denying. This definitely wasn't stone-country, but who could resist?
There were three brand-new voices in '75, and here is one:
Here is two (no live video performance to be found):
We made it to Fort Worth, Texas fully intact. My sister Carole made up the sofa bed in her den and took Mom on a shopping excursion to Kroger's. She pulled her coffeemaker off a high shelf and brewed up some Folger's for Dad each morning. My dog wasn't happy with Carole's dog and just wanted to get the hell out and go home (my dog was a bit of a snob). We sauntered over to a nearby lake and ordered catfish from a roadside stand (the absolute worst, most vomit-inducing excuse for "fish" I've ever had the displeasure of biting into. The hush puppies were good, though.)
As for country music, I mentioned there were three new voices in '75. Here is the best:
As unassumingly goofy as my dad was, I sure miss him. I'd travel down the road with him anytime.