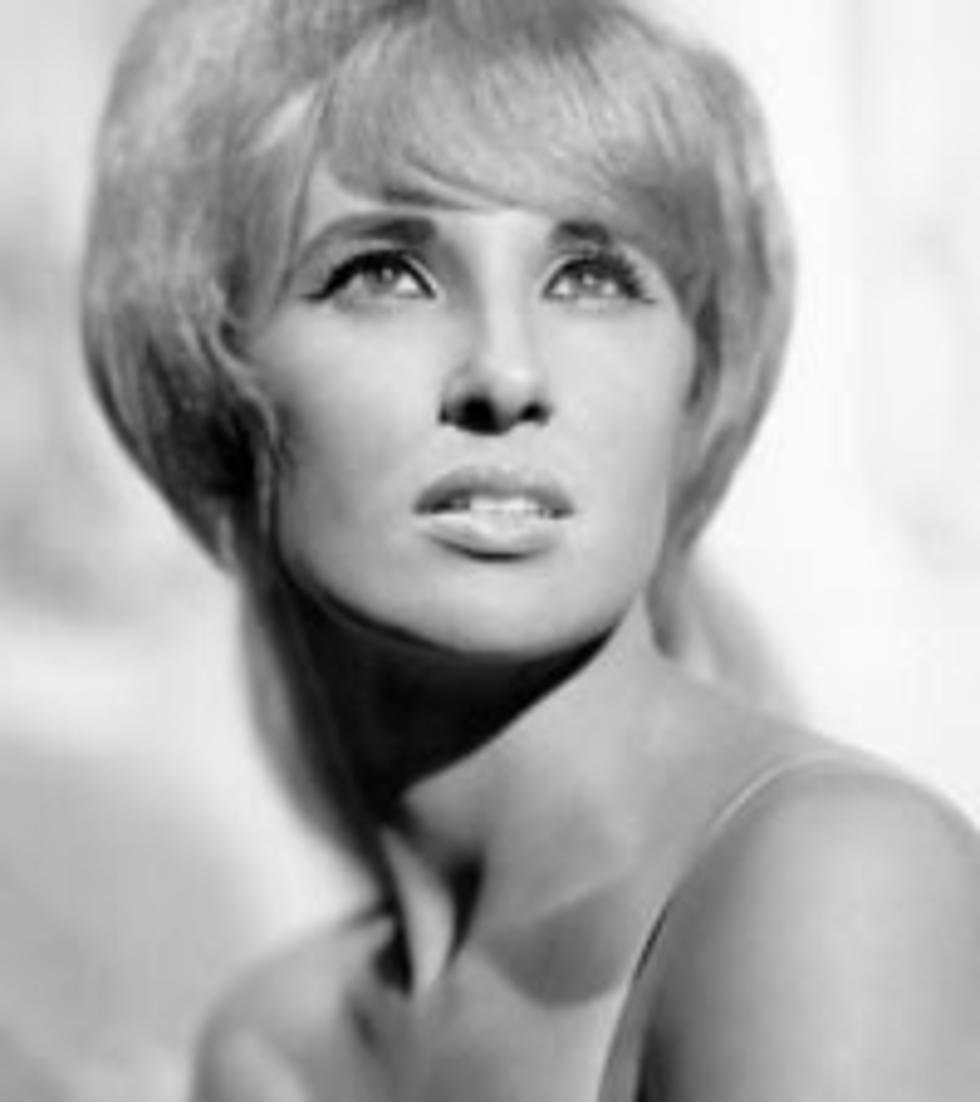 My guess is that Ken didn't find the period 1968 - 1972 very interesting, country-wise. In between clips of the Viet Nam War, we got to learn a lot about non-country artists traveling to Nashville to record.
Burns did begin strong, with the stories of George Jones and Tammy Wynette. We see Loretta Lynn remarking that when she first heard Tammy on the radio, she said, "Boy, I've got me some competition", and she was so right. In the silly games of "either or" we all play, I was definitely team Tammy, rather than Team Loretta. Loretta was gritty; Tammy was soul. Jeannie Seely remarked, rather cattily, that while Tammy was singing about standing by her man, she was on her third marriage, while Loretta, who was penning feisty odes about her man doing her wrong stuck with Doolittle throughout their fifty-year union. Catty, but you kinda gotta admit, it was true. Nevertheless, songs are not required to be autobiographical.
While I'll probably never spin a George Jones record, I see, through the eyes of the session musicians and his fellow artists why his voice is so revered. Every fan has her preferences, and while Jones' voice doesn't resonate with me, I do feel the emotion in his singing and understand why some consider him the best country singer of all time. I also saw the innate sadness in him, much like that of Hank Williams.
The storytellers glossed over the parts of George and Tammy's early story that weren't exactly PG-13, but I happened to witness their budding relationship from the front row of a concert in (I believe) 1968. Tammy was the girl singer on the roster, and she was performing with her then husband, Don Chapel on guitar and Don's daughter singing harmony. George, of course, was the headliner, and in the middle of his set, when he called Tammy out on stage to sing with him, it was sort of awkward (for Don ~ I imagine). Even through my thirteen-year-old eyes, the chemistry between Tammy and George was evident....and there was Don standing behind them strumming his guitar. It wasn't long after that my local DJ mentioned that Tammy was divorcing her husband and hooking up with George Jones. Shocked! Not.
Kris Kristofferson garnered a large chunk of story time, and rightfully so. There was no better lyricist in country music; poetic yet accessible. Kristofferson's songs paint a scene that the listener can slip inside. Turns out that after Kris abandoned a promising military career to become a janitor at Columbia Studios in Nashville, his mother disowned him via a letter. Country music was too embarrassing for the Kristofferson family to be associated with. I wonder if all Kris's royalty money was, too.
Merle Haggard got a brief mention for the controversy over "Okie From Muskogee", which I had heard was written as a joke, but according to Merle (when he was interviewed for the series), it was an homage to small-town life. I'm not sure what I believe, but boy, I guess his fellow artists were really pissed at him over the song. It's a song, people! See: Tammy Wynette above.
I did a double-take when Bobby Bare showed up on screen! What?? Of course, he was talking about Shel Silverstein and novelty songs, but still. And of course the Silverstein story directly related to...guess who? Why, Johnny Cash! I will say that to his credit, Johnny had a network television show at this time, when no other country artist could have landed one. It wasn't the greatest show ever, but I did like the weekly gospel finale with the Statlers and the Carters and Carl Perkins.
An artist who pretty much dominated the charts in the late sixties got a teeny tiny mention ~ Glen Campbell. Oh, I hated his pop, heavily-stringed songs back then; don't get me wrong, but to overlook his reign during this era is plain unfair. (For the record, I grew to like Glen Campbell, although the only Webb song I like is Wichita Lineman).
The Byrds, of which Gram Parsons was a member, went to Nashville to record Sweetheart of the Rodeo and apparently when they appeared on the Opry, the audience didn't feel the love. Maybe they were ahead of their time. Their songs from the album sound totally country to my ears, especially Dylan's "You Ain't Goin' Nowhere". And speaking of Dylan, well, I guess this episode should have been titled, "The Saga of Cash and Dylan". My husband liked it, naturally, but when exactly did Bob Dylan make his mark in country music?
Hee Haw got its own little segment. There was a time in the late sixties when CBS loved to laugh at ignorant country rubes, and they developed a whole block of programming to capture that hilarity. The Beverly Hillbillies, Green Acres with its star, Arnold the Pig, and Hee Haw. I really hated Hee Haw, but you can bet I watched it every week, because the opportunity to see a country performance on TV was rare to non-existent. So I gagged through the corn pone jokes until the featured artist of the week got to do his or her numbers. The hosts, Buck Owens and Roy Clark were vastly different from one another. Buck couldn't pull off the lines with any authenticity, so he awkwardly mugged through them. Roy, on the other hand, was good at being silly, so he just went with it. It was an odd pairing and a bad show, but oh, those performances.
The Nitty Gritty Dirt Band's album, "Will The Circle Be Unbroken" was heavily featured at the end of the episode. Here's the deal ~ this album is a loser. I don't know who, except seventy-year-old "hipsters" would put it on their retro turntable and listen to it. I understand that Burns is no authority on country music, but he could have sought advice from someone who is.
I read somewhere that this was the weakest episode of the series. I haven't gotten through all of them yet, but I would say this person is correct.